A chilly start to February with some crisp, frosty mornings.  Out for a walk with Salty C Dog in the fields.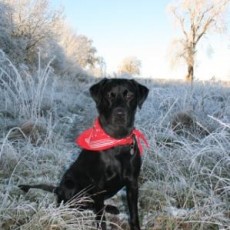 I have been busy with my horse and rider portraits building up my equestrian  portfolio.  I loved the feature in this months Field magazine…………..The Real Warhorse Warrior , as it featured work from my favourite horse painter  Sir Alfred Munnings  1879-1959 This painting shows Warrior, a bay thoroughbred with General Jack Seely.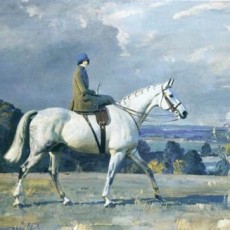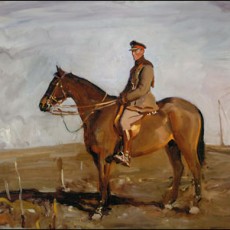 Here is more of his work. ………………I am particularly interested in his side saddle portraits as I am now about to start painting my second one!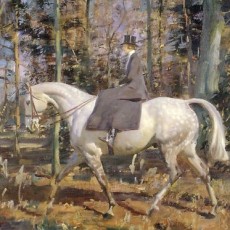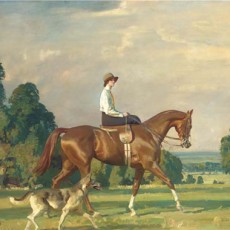 Here is my painting of Sienna, owned by Mrs Jane Patterson,  Pictured out in the  Northumberland countryside.